Every Saturday since May I go on an image hunting expedition at the Technoparc in Montreal. It is a preserved wetland where birds of all kinds swarm. I have listed 25 species and I am sure there are many more!
I am using a Nikon D750 with a 200-500 zoom lens. Usually I take my pictures there at extremely high speed, typically between 1/1000 and 1/2000 of a second. And often I "shoot" in bursts of 3 to 6 photos per second. This is how I managed to take some intersting sequences that I present to you here.
Some shots are not as sharp as I would like them to be because either the birds are really very far away and therefore I do a lot of cropping to represent them, or the light conditions are not ideal and since I am working at very high speed necessarily the ISO increases and the grain too! For "post-processing" I use Adobe's Lightroom.
The sequences
(Click to see)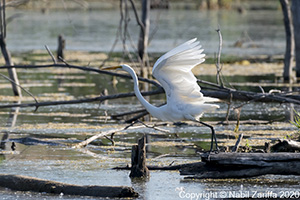 Egret taking flight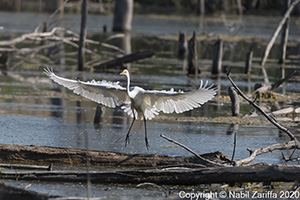 Egret landing
Egret fishing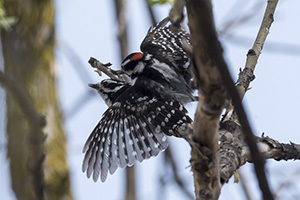 Woodpecker the mating season
I have also prepared a slideshow of a selection of the best photos from this season.  You will see photos of the following species:
Egret, Goose, Night heron, Cardinal, Blackbird, Goldfinch, Greater Yellowlegs, Starling, Falcon, Canadian Jay, Heron, Green Heron, Swallow, Black Swallow, Waxwing, Kingfisher, Blackbird, Tit, Sparrow, Flycatcher, Warbler, Woodpecker, Flaming Woodpecker, Common Tyrant, Hawk

The slideshow